Click here to copy the Tafsir feed URL
You can then subscribe to it from your favorite Podcast client. The following includes steps to subscribe from Apple Podcasts.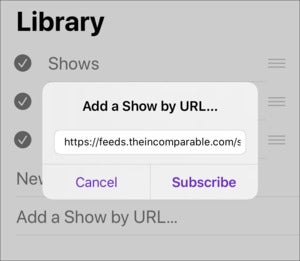 In iOS:
Tap the Library button.
Tap Edit in the upper-right corner.
Tap Add a Show by URL.
Paste the URL into the Podcast URL field.
Tap Subscribe.